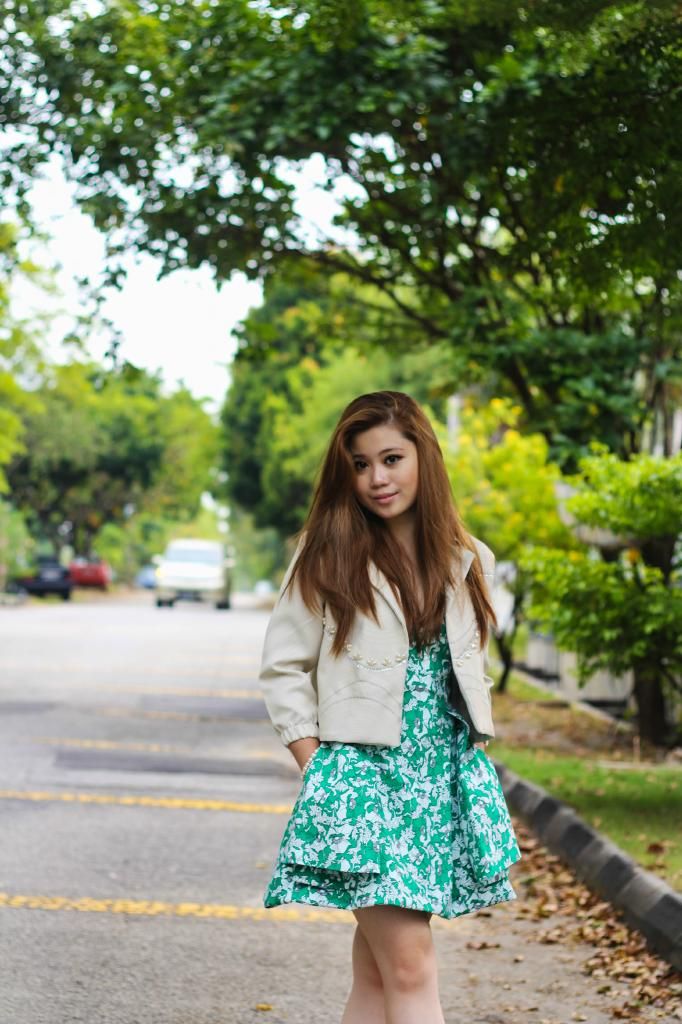 GREEN GARDEN . hello gorgeous! How was your day? me as usual , busy like a bee , but it is a good thing because busy schedule is what makes a productive day ! Well, I'm still trying to solve some issue I had with myself, for example , lately,  I've been trying to organize time wisely, as you all know how crazy excited I can be when I am working with a new garments or some new projects , which is why sometime it can be a big problem, I found myself putting so much time and energy in one thing , it does sound so unhealthy to me . This is why I have a new goal! I need to have a life, a balance lifestyle where I get to social with people outside my circle and perhaps continue my yoga practices and fix my sleeping problem . 
As you all know how much i know Zara , they always have the most beautiful dress and guess what? i got myself this adorable green dress few weeks ago which is still on Sales ! don't you love the feeling of all that fabulous volume peplum is too gorgeous to pass up.
Dress: ZARA    Shoes: Charles & Keith   Jacket: My design
Circle And Hemisphere © since 2012. Powered by
Blogger
.

LYST

I'm on fashiolista